OVERVIEW KLARIOT
We are a group of individuals passionate about Africa, its culture, its tradition and want the whole world to visualize, recognize and acquire this. It's this adulation for Africa and the yearning to showcase it to the world that led us to launch Klariot in early 2018 as an online marketplace specializing in all kinds of African fashion. We aim to channelize the rich African culture by enabling fashion designers, artisans, textile dealers and other sellers to showcase their unique products to the world. On one hand, we guide the craftsmen to set up their own shop at Klariot while on the other hand we exhibit the African fashion in its real raw sense across the globe and make it accessible to people with just a click. We boast of being a premium seller selling only made in Africa products, working on a minimum margin we make sure to get to you the best of African fashion right at your doorstep at the most reasonable rates imaginable.
-We proudly patronize brand Africa.
OUR MISSION
We aim to enable the African fashion designers and craftsmen big or small, to expand their business and parade it to the world. We want people across the world to sit up and take notice of the rich African heritage and culture displayed through its fashion and accessories. We aim to bring together the creators and customers under one technological umbrella helping them mingle, appreciate and grow together. Our onus is always on bringing forth original African products. – this is what is close to our heart and makes us special.
OUR VISION
To take African fashion not only to the ramp but also to wardrobes worldwide. We want to bridge the gap between technology and craftsmen by giving them a digital platform to showcase their skills thereby helping bring African fashion to the forefront in the world fashion market.
know with our keys
A satisfied customer is the best business strategy of all,thats why we work hard to serve you.
TEAMWORK
More hands, more efforts lead to more success. We have an ever growing team of dedicated people who work tirelessly in helping you buy great products from the best designers.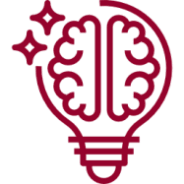 INNOVATION
At Klariot we believe in thinking out of the box to making shopping easy.
TREND
We not only keep you abreast with the latest trends in fashion but at the same time we help you get the most vibrant dresses and accessories from within Africa.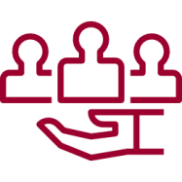 CUSTOMERS
You are our king. We are here to fulfill all your wishes in terms of your fashion needs. We make sure you get the best in class products at the best prices. Your choices and needs is what guides us to strive hard for more. We cater to customers from all age group and from all walks of life. We have something for everyone here.

CULTURE
The unique characteristics of Africa are built in their culture, tradition, food, dresses, religion etc. Each ethnic group and each tribe have their own exclusive styles. This is what makes African culture so rich. We at Klariot want to tap into this richness of culture and bring it out to you in the form fashion and lifestyle.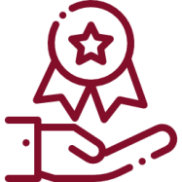 SATISFACTIONS
Customer satisfaction is our utmost priority. To make shopping with us easy and breezy, we offer you safe and secure payment options, simple and fast delivery, parcel tracking, hassle free returns and much more. We make sure each product you buy from us in unique and passes multiple quality checks before being shipped out.